Experience Gem Mod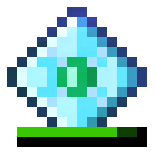 What does this mod do?
Adds a craftable gem to easily store your Experience and share it with other players.

To do this, grab your Gem and rightclick: That will deposit one of your levels into the gem. To get the experience back, simply hold shift/sneak and rightclick.

The gem can hold up to 50 levels and will give back experience as long as the players level is below 100.

You will notice the shining effect as long as at least one level is stored. The "damage bar" shows how full the gem is. Looking like in the crafting recipe the gem is empty. If the bar is green, it is nearly fully charged. If there is no damage bar at all, the gem stores 50 levels.


Crafting Recipes: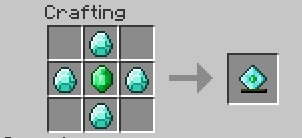 Bugs:
[FIXED] Not using actual experience but only levels which allows you some cheating
[FIXED] not giveable via Commands/Command Blocks due to space in mod id
[FIXED] Crashing on servers

Changelog:
[1.6.2] Added sounds and removed the nasty chat messages.
[1.7.2v1.1] Changed mod id (no spaces any more)
[1.8.0v1.2] Now using the correct amount of experience in stead of level

Download:
MC Version:
1.15
Mod Version:
v1.7
Release Date:
2020-04-02

Roxa's Experience Gem Mod
Installation Guide:
Have a look here