Straw Mod

What does this mod do?
Adds straw blocks. Normal blocks, stairs and half slabs.
You can use these e.g. to create new straw roofs or to make more comfy stables. Or just store your wheat.

Crafting Recipes: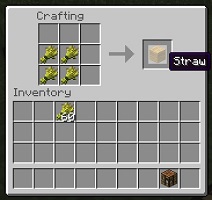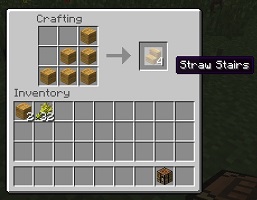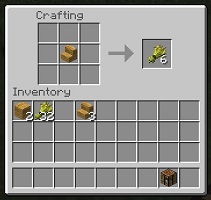 Stairs give back 6 wheat and Blocks give back 4 wheat (as many as needed to craft one).
Screenshots: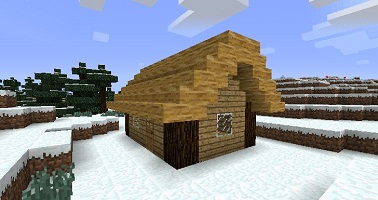 Straw roof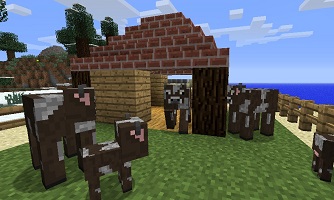 Stables with straw
Bugs:
[FIXED] Infinite wheat production by crafting and decrafting slabs
[FIXED] Slabs don't stack properly when placed
[FIXED] Straw not placeable via Commands/Command Blocks due to space in mod id

Changelog:
[1.5.1] Added slabs
[1.6.1] Fixed infinite wheat production possible by crafting and decrafting slabs. Slabs now give the correct amount of wheat back.
[1.7.2v1.1] Changed mod id (no spaces any more)
[1.8.0v1.2] Changed the way slabs are placed, so now you can stack them like normal slabs.

Download:
MC Version:
1.15
Mod Version:
v1.7
Release Date:
2020-04-03
Installation Guide:
Have a look here