Access Control Mod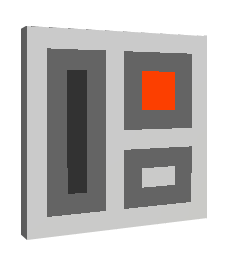 What does this mod do?
With this mod you can build a complex access control system. Something like a master key system with personal authorization. In addition to doors you can power any redstone circuit with it.

Gameplay Information:
There are:
Access Administrator Block
Access Card
Access Panel
Administrator Block:
Block for administration of cards
Rightclick to open the GUI
Card slot in the upper left corner: Here you can put a card or a stack of cards to edit it
Tab Colors: Here you can add or remove colors. A card with a certain color, is permitted to activate equivalent Panels
Tab Panels: A list of panel names which the card is permitted to activate as well. The panels can also be deleted here
Tab New Panel: Add a new panel
Card:
The card which is handed over to the player
In the card is stored which colors can be activated and which special panels the card is permitted to activate
Cards can be edited with the administrator block
Panel:
Is placed next to the door, redstone circuit or whatever should be powered
When activated it has the same effect as a button/lever placed in the same spot
When activated it activates all panels with the same name (no name does not count as the same name) in a radius of five blocks on the same level and in a radius of three blocks 3 levels above and beneath it. If the panels should be in Toggle mode then all of the panels have to be in toggle mode, otherwise they'll only work as a "button"
Has an Administration-GUI, which can be opend by shift-rightclicking with a card with administration permission
Tab Name: Here the panel can be named. The name can also be seen when you are next to the panel. This name can be saved on a card to grant a player special permissions
Also in the tab Name: Toggel Mode: Here you can switch between "button" and "lever". Off means that the panel deactivates itself after about a second. When toggle mode is on the panel deactivates only when beeing clicked by a valid card again
Tab Color: Change the color of the panel
Tab Player: A list of players with permission to activate this panel. Now it is enough if this player has a card without any permissions
Tab New Player: Here you can add a new player to the list. If an empty name is saved everybody with a card can access this panel. Each of these players only needs a card and can activate the panel even without any further permissions
Fun Fact: The little red and green lights glow in the dark
Gui: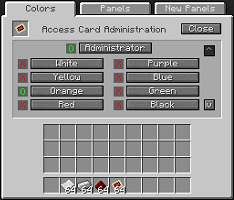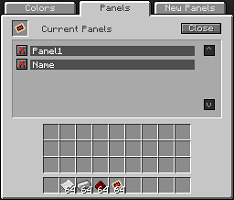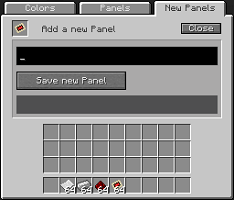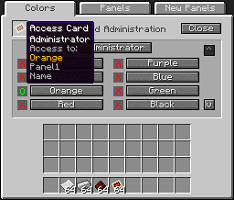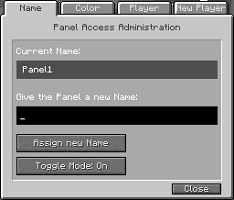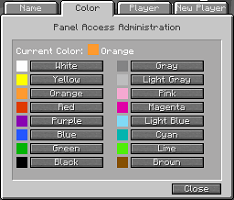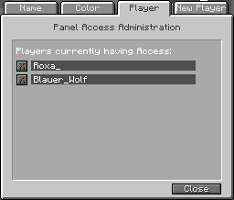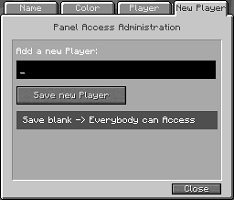 Crafting Recipes: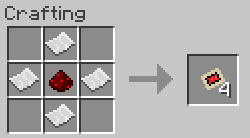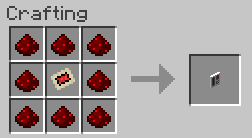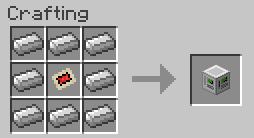 Screenshots: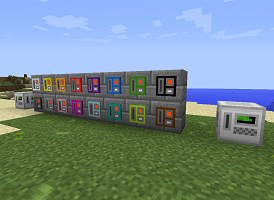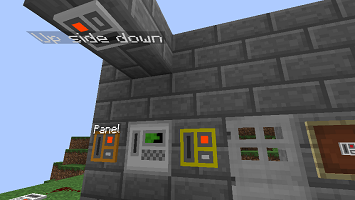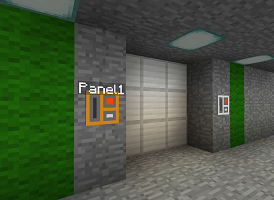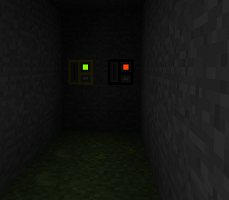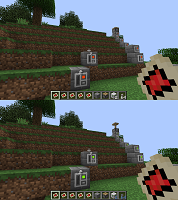 Bugs:
[BUG] Color and name change of panels is not immediatly visible to other players.
Download:
MC Version:
1.11
Mod Version:
v1.4.1
Release Date:
2016-12-26

Roxa's Access Control Mod
Installation Guide:
Have a look here