Tall Doors Mod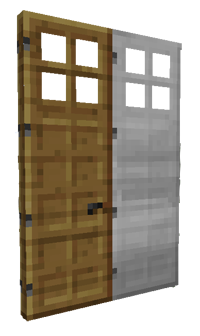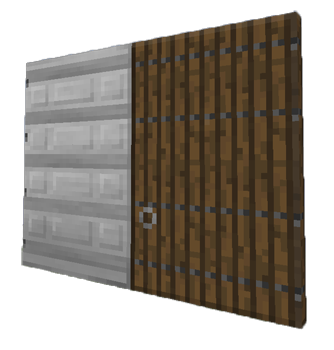 What does this mod do?
It adds three and four high doors. Wooden and Iron. Look like normal doors, work like normal doors.

Screenshots:
Crafting Recipes:
Information for setting doors with commands/ commandblocks/ etc:
For setting doors via a command you need to give the block the proper metadata. For the doors every block saves a little bit of information. The full information you only get by combining the bottom, middle and top block. So here are the metadata you need for placing my doors, fat are the ones you probably need.


Bugs:
[FIXED] Door does not open when the upper part is powered by Redstone Signals
[FIXED] Texture missing in 1.7.2
[FIXED] The two wide doors sometimes drop a second item
[FIXED] Doors not placeable via Commands/Command Blocks due to space in mod id
[BUG] Additional Door Blocks appearing in Not Enough Items
[BUG] Sometimes little strange behavior with redstone (pressure plates on the far side of the door, redstone on top of the door)
[FIXED] Crashing on servers

Changelog:
[1.7.2v3] Added two by three and two by four doors!
[1.7.2v4] Fixed the bug when the door did not open on redstone power
[1.7.2v1.1] Changed mod id (no spaces any more)
[1.8.0v1.2] Complete rewrite of the doors, fixing old bugs (but creating new ones...)
[1.8.0v1.2] added all wood types to match the vanilla doors
[1.8.0v1.2] changed metadata (so you have to redo the commands for placing doors, but it is more sorted now)

Download:
Installation Guide:
Have a look here